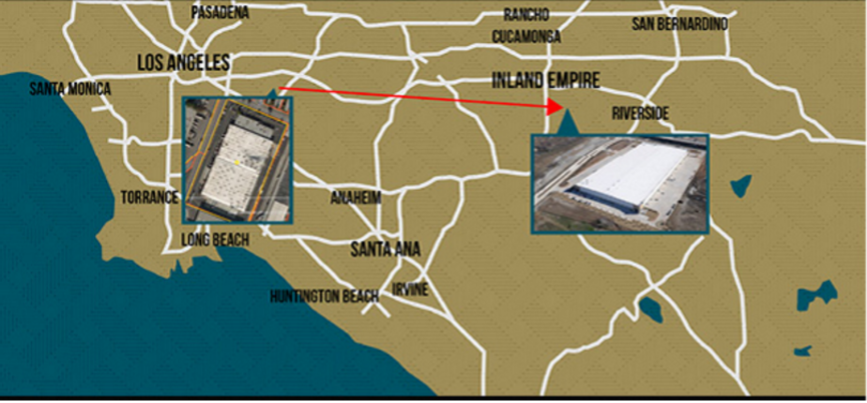 For Los Angeles area companies, Inland Empire (IE) is a serious contender for relocation if you do not move out of state all together. Western IE, now considered infill Los Angeles, is 45 miles from Downtown. The space ratio is generally 50% more space for the same rent and the additional cube height comes free. While new buildings are being absorbed as quickly as they are being built, there are currently several million square feet of space going through the planning process. If you are taking a big chunk of space, the time to get the best deals are just after entitlement and before construction begins. This is when developers are looking for financial partners and will consider pre-sales.

Industrial park developments are coming with great ferocity. There are about seven developments planned in the area with many common features. Small to mid-sized buildings, most no greater than the 300,000 Square Feet. Most projects are in the 1MM square foot range composed of several free-standers. The mix of building sizes will give Users a broad selection. However, if you want a larger building to gain scale advantage, you will need to look elsewhere. Most cities are using outdated standards to mitigate trucking traffic from nearby residents and are creating more expensive buildings as an unintended consequence. While the concern for residents is understandable, by placing size restrictions on the buildings it will result in more jobs, but at lower wages. Instead of needing only one or two tenants to fill a building, some developers will need twenty or thirty occupants creating a much riskier development. While smaller buildings increase the opportunities to smaller Occupiers, it also raises operation costs and not surprisingly, local property taxes.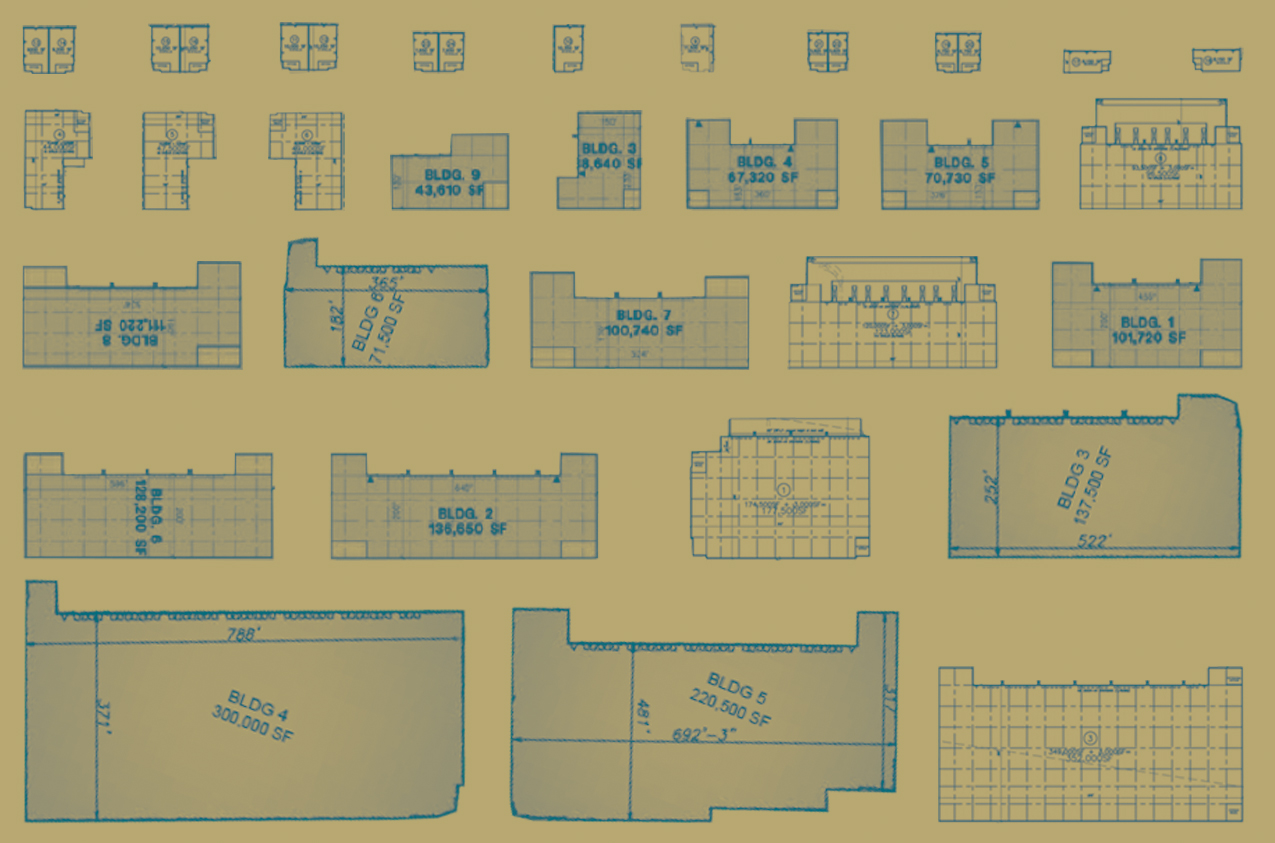 For larger distribution buildings pricing is generally based on what an institution will pay for a property under a new, 10-year lease. If you use $.45NN rents and a 5 cap rate, purchase prices are $108 per foot. Many insurance companies and pension fund advisors will partner at the land purchase stage to obtain a profit. In the case of strategic distribution facilities, being in on the original design can be essential. Most Occupiers can't start that soon because they are often hedging business needs to the last moment. Public companies in particular are apt to pay market at the time the building is ready to lease counting on their financial muscle to get a negotiating advantage.
There are many owner users out there who have experience in big industrial. If they own their own business and want to build up personal net worth, they too can be forward thinking and tie up at an early stage. Otherwise, the other gambit is to wait for overbuilding and pick from the remains. But this will give a limited choice in functionality. Better to get in on the development stage for the best deal and product design. When conditions are tight, most merchant developers prefer spec buildings so they can obtain the highest market rent before selling to an investor. Build-to-Suits have a much lower profit margin so is only preferred in soft markets. The overall opportunity to purchase is limited because many developers build directly for long term holders who are comfortable with development risk. When buildings are available for purchase, there is a "User Price" that includes risk, carry, and profit
In the end, for bulk space users, IE is the place to be for any local or national distribution company because of the inexpensive volume cost of space and relative location. However, a lot of new, large bulk space does not come on the market because of either early commitments or the deliberate intention to mitigate political pressures. Smaller buildings will be attractive if the majority of employees and the executives live nearby. If you are already located in Los Angeles and need more space, simple calculations based on transport, availability, real estate costs, and individual business factors will be a guide.